Qualified Staff
G4 Archery is comprised of competent archers, who love what they do. Our goal is to help our archery community achieve their goals!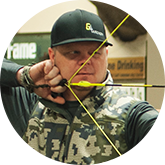 Jason Harris
Jason is a passionate archery hunter with a strong background in business. He has a vast knowledge of archery technology, and understands the importance of providing superior customer service to each and every customer!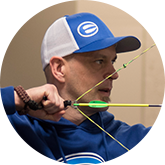 Eddie Evans
Eddie is a highly trained and experienced Bow Technician and hunter. He has a full circle knowledge of making sure your archery gear is setup properly. He has been bow hunting since the age of ten, and has worked in the archery industry for more than ten years. From hunting tips to repairs and everything in between, Eddie has got you covered!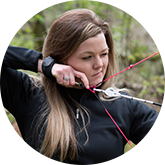 Jessica Harris
Jessica is our Operations Manager. She is an avid outdoors woman, who has been hunting and recreating outdoors since she was old enough to walk. As a certified USA Archery Instructor, she will also be directing our unique lesson programs. She is a valuable archery resource, and will be a catalyst for women and children entering the sport!